According to different operating systems, MiniTool Solution Ltd. released two file recovery programs: the Windows data recovery software - MiniTool Power Data Recovery and the Mac data recovery software - MiniTool Mac Data Recovery. These tow file recovery programs have similar functions, so we'll elaborate on MiniTool Power Data Recovery only to have users get detailed information.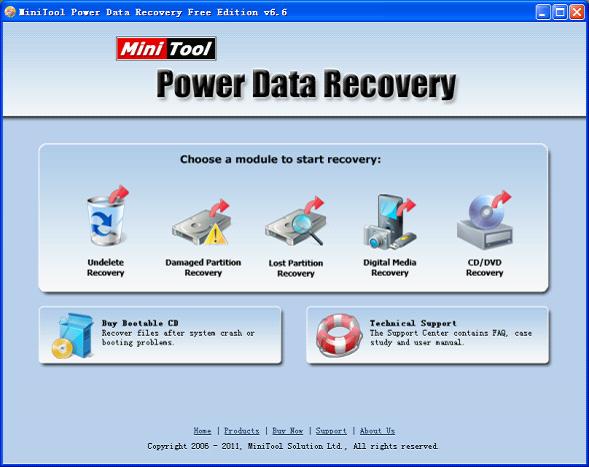 In the main interface of MiniTool Power Data Recovery, five data recovery modules are provided: "Undelete Recovery", "Damaged Partition Recovery", "Lost Partition Recovery", "Digital Media Recovery" and "CD/DVD Recovery", classification being clear and easy to understand. In the light of different data loss reasons, using different modules will promote success rate and data recovery efficiency greatly. But there is no "CD/DVD Recovery" module in MiniTool Mac Data Recovery, which is determined by Mac data recovery demands. Since CD/DVD driver has been phased out in Mac, the module is reduced for the succinctness of software and the suitability for users' habits.


Then we'll show the powerful functions of the file recovery programs. through detailed data recovery demonstration. Take MiniTool Power Data Recovery for example. Here we take recover deleted data for example.

To recover deleted data, we should employ "Undelete Recovery" module. Click it and we'll see the following interface.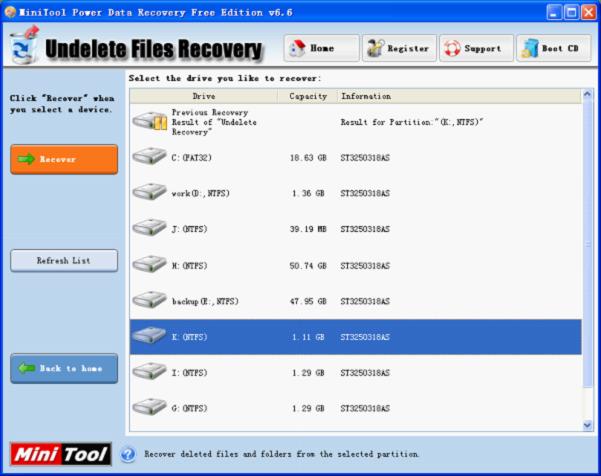 In this interface, disk partition information is shown. Select the partition where data will be recovered and click "Recover" to scan it.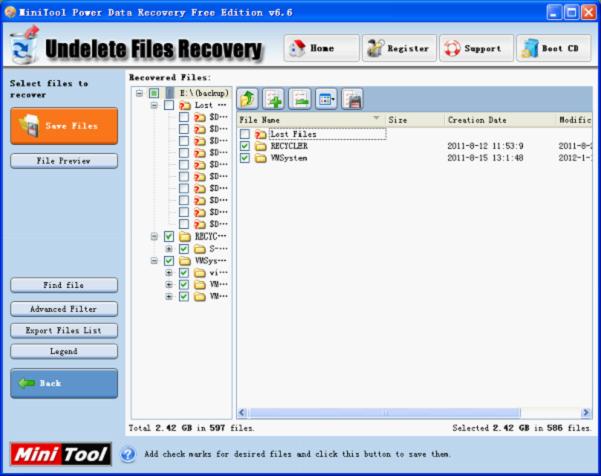 After the scan is finished, we can see deleted files in the partition. Find the files to be recovered and check them and then click "Save Files".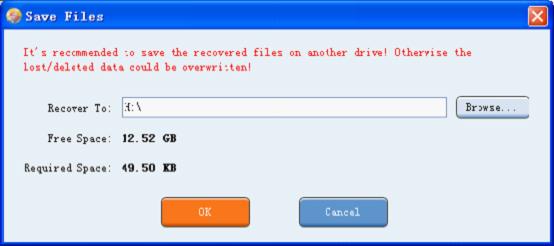 This window will pop up. Click "Browse…" to appoint storage location and click "OK". After that, recovering deleted data is achieved.