Many computer users may encounter the situation that accidentally deleted important file. Many users feel very helpless when encountering it, when they also empty the trash.luckily, we can do deleted data recovery with professional Mac file recovery software.

Professional Mac file recovery software - MiniTool Mac Data Recovery
As a piece of professional Mac file recovery software, MiniTool Mac Data Recovery not only completely supports common HFS+ file system, but also has other functions such as perfectly performs Mac deleted file recovery in HFS+ partition and performs Mac deleted file recovery for FAT 32 partition. Through brief introduction for the function and operability of MiniTool Mac Data Recovery (demo of performing Mac deleted file recovery in FAT 32 partition) is showed below.

Main interface of
MiniTool Mac Data Recovery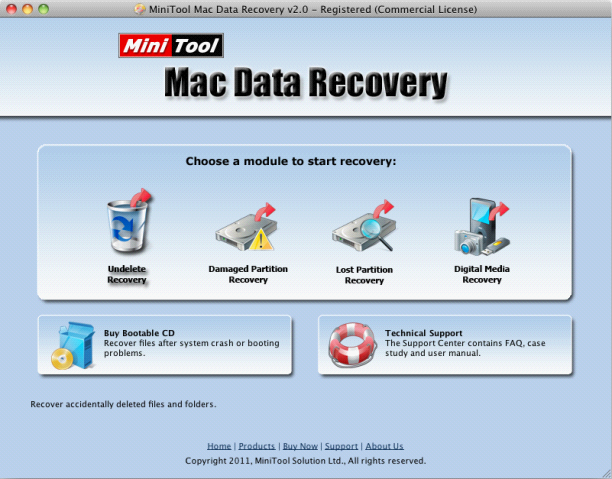 Here are four separate function modules provided by the Mac file recovery software MiniTool Mac Data Recovery. To undelete Mac file in FAT 32 partition, please enter "Undelete Recovery" function module.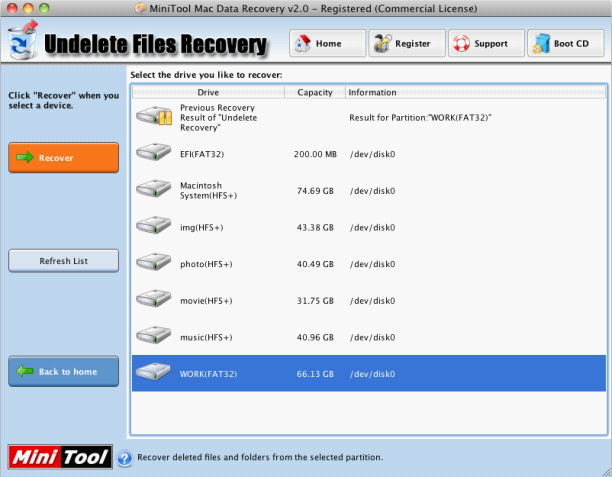 Choose FAT 32 partition which needs Mac deleted file recovery, and then click "Recover" function to scan deleted file in partition.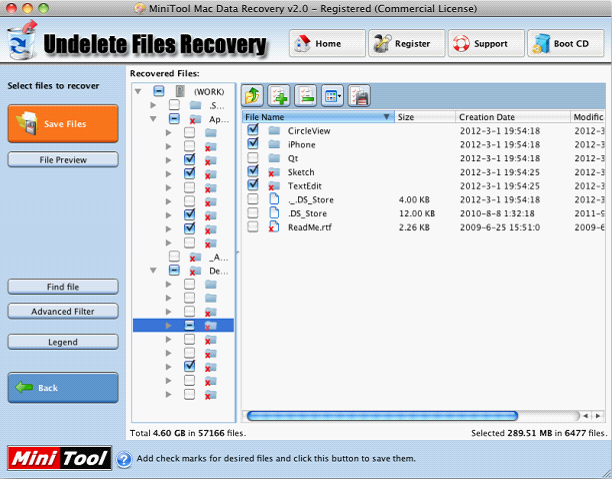 Here, choose desired file and then click "Save Files" to store it. After that, the Mac deleted file recovery operations for Mac FAT 32 partition are completed.