Adopting optical storage style, CD/DVD has higher storage capacity and ability in adapting to the environment. But it can not guarantee absolute security of data. We can prevent physical damage via daily maintenance, but what if the CD/DVD is inaccessible or reading error occurs? At this time, professional data recovery software can help us in CD/DVD recovery.

Why is the data recovery software suggested?
Firstly, the data recovery software has high compatibility, supporting nearly all common Windows operating systems and file systems, including that used in CD/DVD.
Secondly, comprehensive functions are another reason why we use it to recover lost data.
And lastly, an independent "CD/DVD Recovery" module is equipped, which can help us realize CD/DVD recovery easily.
Then we'll show how to recover lost data from CD/DVD with the powerful data recovery software.
After launching it, we can see its starting interface.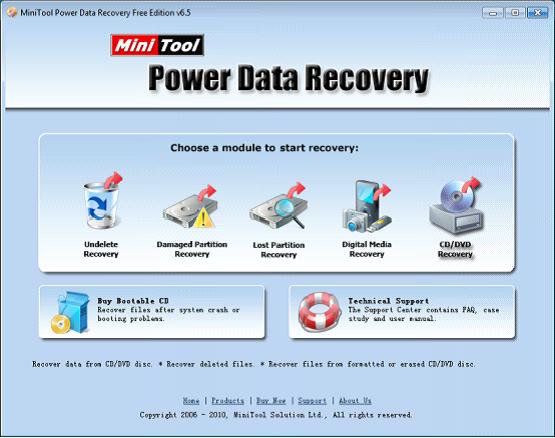 Five modules are provided. We can use "CD/DVD Recovery" module, so click it and we'll see the following interface.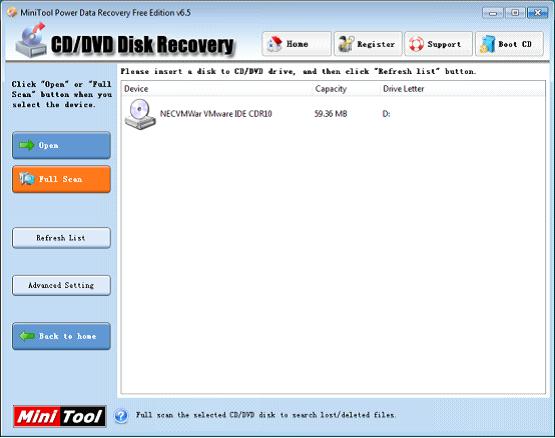 Select CD/DVD and click "Full Scan" to scan it. Then we'll see the following interface.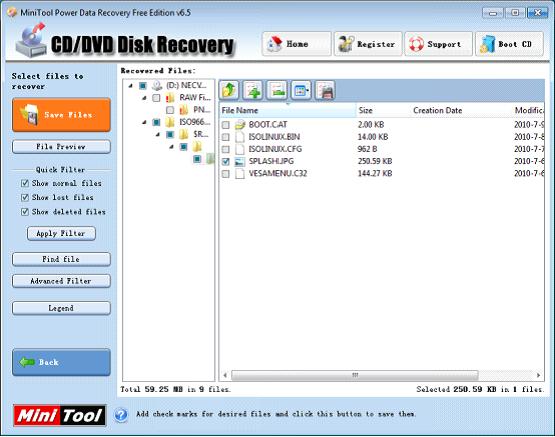 Find and check the files that will be recovered from this interface and click "Save Files" to store them. Then CD/DVD recovery will be finished successfully.