Even if NTFS is excellent in security(NTFS is able to set strict access permission for shared resources, folders and files and has more detailed access record in security log, effectively reducing the possibility of data damage in NTFS partition), data loss is attributed to many factors, so data loss in NTFS partition still happens frequently. At this time, NTFS data recovery is the only solution. Currently, there is much NTFS data recovery software in the software market, some company claimed that their data recovery software allows users to recover NTFS data perfectly even if it not recover NTFS powerfully. Then we'll analyze the Windows data recovery software MiniTool Power Data Recovery and the Mac data recovery software MiniTool Mac Data Recovery, to judge whether they can be considered as the best NTFS data recovery software.
Comparison of the main interfaces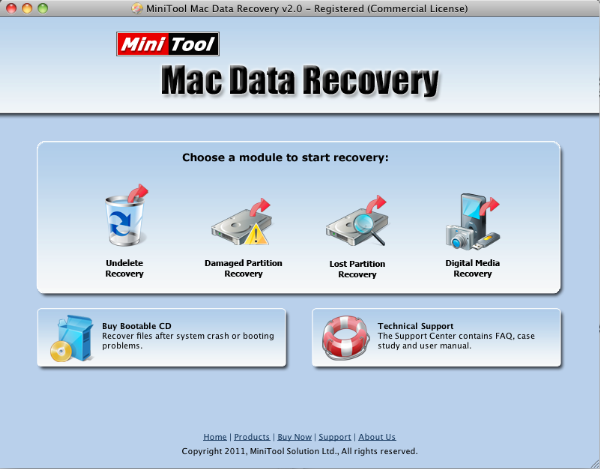 MiniTool Mac Data Recovery is designed for Mac, mainly used to recover lost data for Mac,which can not only recover deleted data, but also recover lost data from damaged partition and lost partition.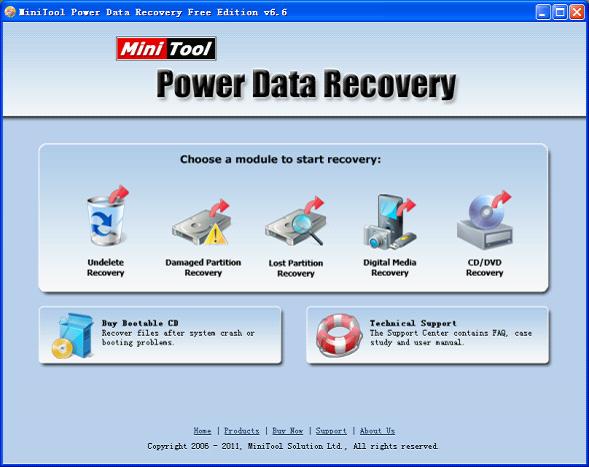 MiniTool Power Data Recovery works with Windows operating systems. Seen from the main interface, we can see that it has similar data recovery functions to MiniTool Mac Data Recovery. we can see different data recovery modules or even recover lost data from CD/DVD.

Comparison of software detail
Whether software is excellent is determined by details in most cases. In the consideration of users, MiniTool Power Data Recovery and MiniTool Mac Data Recovery are data recovery software consisting with users' operating habit. Even users who have no data recovery technology can recover lost data easily.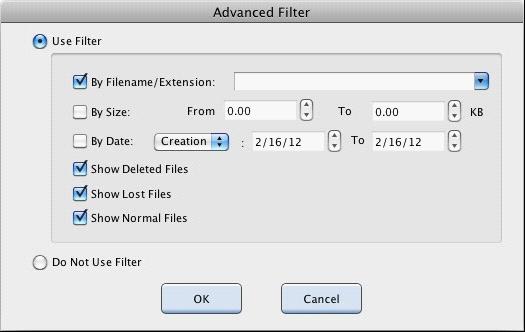 This is filter function offered in MiniTool Mac Data Recovery. The data recovery software used by users always finds multitudinous files but not all of them are necessary, so we have to find the desired ones from the mess. But finding one by one is really troublesome. At this time, we can use the filter function to find files by setting file extension name, file size and creation time, through which we can find the desired files easily. Surely, MiniTool Power Data Recovery provides filter function as well.
Comparison of software performance
By using them practically, we can see MiniTool Power Data Recovery and MiniTool Mac Data Recovery have no big difference in data recovery properties. Both of them can fulfill recovering deleted data and recovering lost data from lost partition and damaged partition.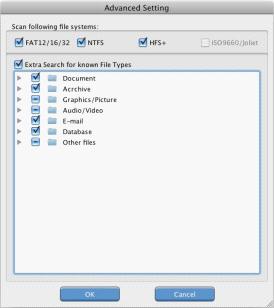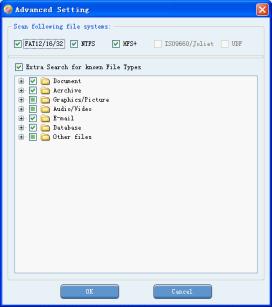 From the screen shortcuts, we can see they support NTFS data recovery. Besides NTFS, they also support data recovery from FAT/12/16/32 and HFS+, which the powerful functions of the data recovery software find expression in.

Apart from meticulous design in the detail of filter function, picture preview mode and other functions facilitating users' application are also contained. We won't elaborate them on one by one.

Want to get it? please visit http://www.data-recovery-software.ca to download the suitable data recovery software according to your operating system.