To convert file system without damaging data, most Windows Server 2003 users choose to use partition magic at present. The partition magic server MiniTool Partition Wizard is able to help users convert FAT32 to NTFS easily and in the process, no influence on data will occur. Besides supporting Windows Server 2003 perfectly, the server partition magic is of simple operations and powerful functions as well. When running the partition magic in Server 2003, we'll see its user-friendly operating interface, as follows.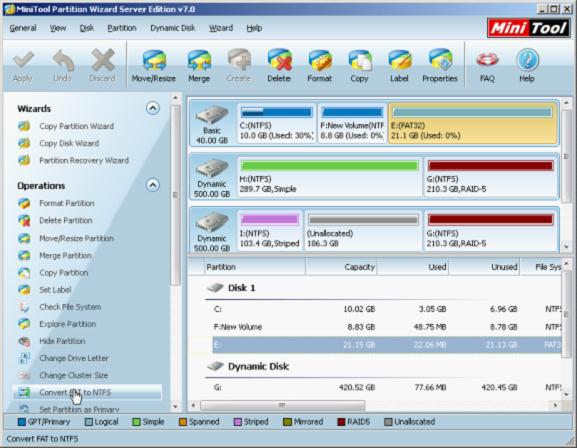 In the main interface of MiniTool Partition Wizard, select the partition to be converted to NTFS and click "Convert FAT to NTFS" on the left. The conversion interface will appear and we should click "Start", as the following picture shows.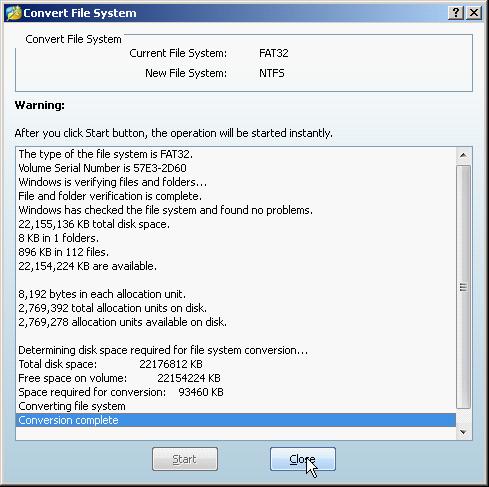 After the conversion is finished, click "Close" to go back to the main interface.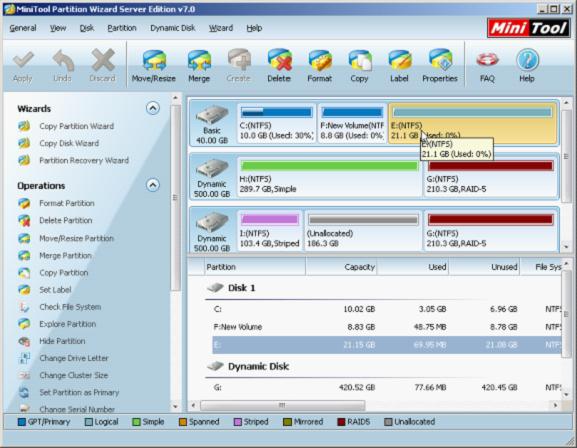 In the main interface, we can see converting FAT32 to NTFS is finished successfully.

For more information, please visit http://www.server-partition-magic.com or its official website, or you can download it and have a try.