In the process of using Windows Server 2003, it is believed that many users need to resize partition or move partition on Windows Server 2003. But the built-in disk management tool in Windows Server 2003 is unable to move partition and resize partition for Server 2003. In this situation, professional server partition magic is a pretty good choice for users - we could visit http://www.server-partition-magic.com to download professional partition magic for Windows Server 2003 and use it to resize partition and move partition.

How to resize and move partition for Windows Server 2003?
After launching the professional partition magic, we will see the following interface.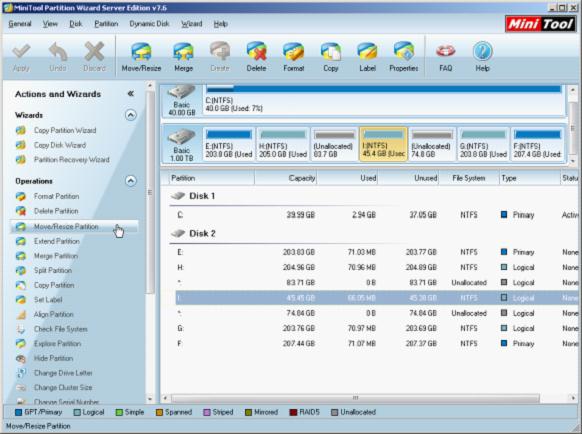 This is the main interface of the server partition magic. Select the partition that will be resized and click "Move/Resize Partition" function. Users will see the following interface.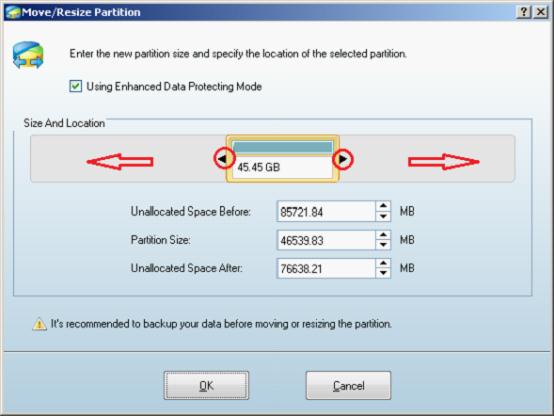 In this interface, drag the two arrows or input exact value in the textboxes below to resize partition and then click "OK" to go back to the main interface. Please remember to click "Apply" to execute all operations, finishing resizing partition for Windows Server 2003.