In the process of using computer, users may lose a lot of data due to accidental deletion. Some users would like to recover lost data desperately. Luckily, many software development companies have developed many professional data recovery utilities with which users can recover deleted data easily, and based on my experience, MiniTool Power Data Recovery is the best choice,now, let's see an example.
Recover deleted data with professional data recovery software
The main interface of MiniTool Power Data Recovery
: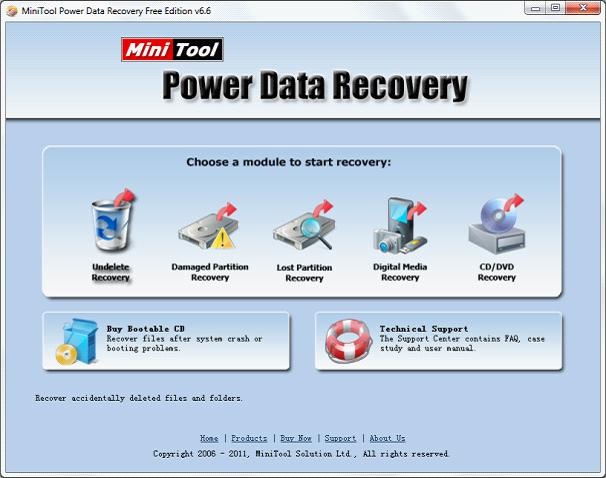 Here, to recover deleted file, we need to select the first functional module "Undelete Recovery" which is specially designed for deleted file recovery.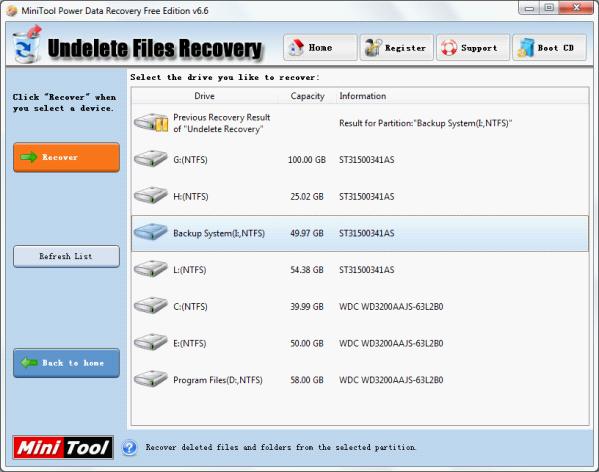 Next, select the partition storing deleted files and click "Recover" to scan data on the partition.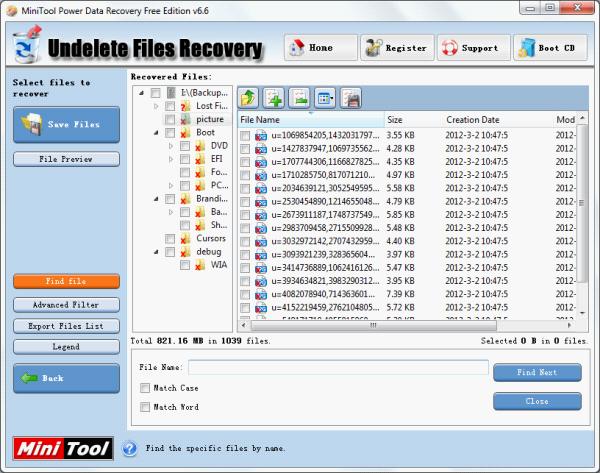 After scan, all deleted files are displayed.
In order to help users find desired files quickly, this deleted file recovery software offers the function "Find File", so we can input file name to seek desired files.
If there are so many files to be recovered, we can resort to the function "Advanced Filter":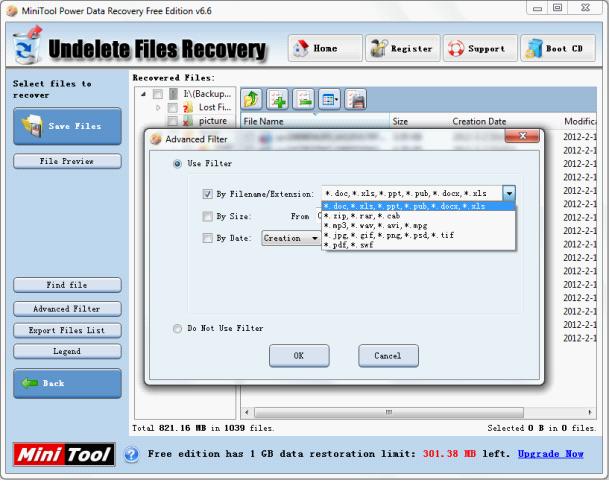 By using the function "Advanced Filter", we can filter out needless files by extension, size, file name, or date, which is good for promoting file recovery efficiency. After finding files needing to be recovered, we need to click "Save Files" button to recover deleted file.
Then we recover deleted files successfully.