When Mac files get lost, there is no need for us to worry much because the lost files can be recovered with the professional Mac data recovery software - MiniTool Mac Data Recovery, which is developed by a renowned Canadian software development company. It is specially designed for Mac file recovery and has powerful file recovery ability and high compatibility. Then we'll introduce it in detail, Maybe some users are still doubtful about this Mac file recovery software, so we'll show how to recover lost photos with it, to show its data recovery abilities.
Recovering lost photos on Mac
We should first of all download and install the Mac file recovery software. Then launch it and we'll see the following interface.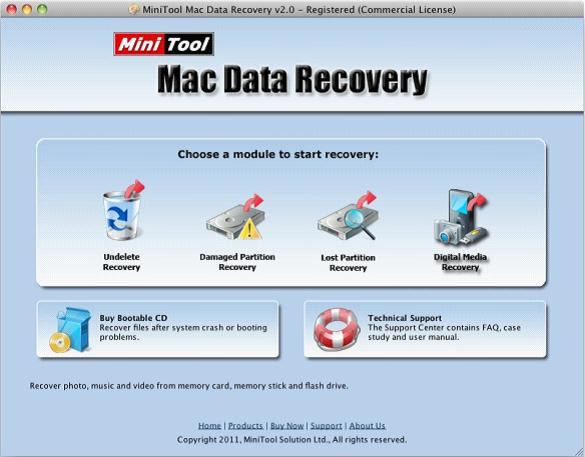 This is the starting interface of the Mac data recovery software. Four modules are provided. We should use "Digital Media Recovery" module to recover lost photos. Click it and we'll see the following interface.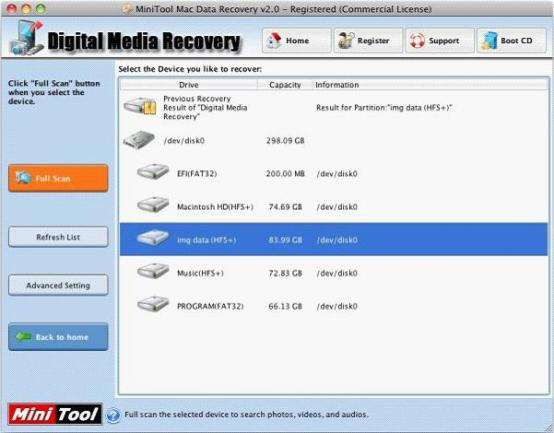 All volumes of Mac are shown in this interface. Select the one where the lost photos were and click "Full Scan" to scan it. Then we'll see all lost digital media files in this volume, as follows.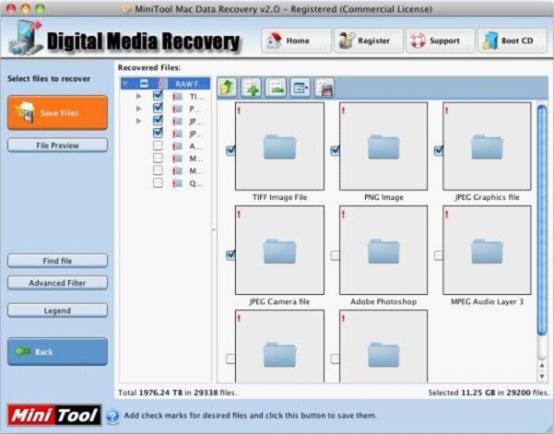 All lost digital media files are classified according to file formats. Please find and check the ones to be recovered and click "Save Files" to store them to a safe location. We should store the recovered files to the original partition because they may overwrite the lost photos, influencing data recovery effect.